The idea here is that you don't have to deal with two children who can only communicate by wailing and you also don't have to worry about physically carrying two children around.
If you're still seriously suffering the side effects of the first pregnancy, you probably shouldn't be trying for another baby just yet. You need to give your body time to fully heal.
Sorry to be so blunt about it but if your partner and yourself are getting up there in age, want more than one child and you don't fancy having to deal with the messy side of babies and children again in your later years, then you really do want to get to it as soon as possible. Stephanie from mommysaurus.com based her decision to have one child on this:
I have one child and he'll be an only. Some factors for my husband and I were our ages and our long-term family goals. Due to our age, we'd have to already be having another child at this point and we're still getting used to our two year old. We never wanted a huge family and our income is better suited to having one child rather than many.

Stephanie
How much time do you have?
No one truly wants to have children and have no time available to spend with them – hoping that schools, churches, relatives or nannies will be able to take on the task of raising those children with the right values. So do you have enough time available to split between two children? Chastity from A Cowboy's Life made the decision to stick to only one child based on this:
I work outside of the home. My time with our child is limited. Splitting those precious hours among multiple children would just seem impossible to me. It seems like families are busier than ever, especially with all the activities we participate in, and I didn't want to be spread too thin where we would not be able to provide the quality time that every child needs and deserves.

Chastity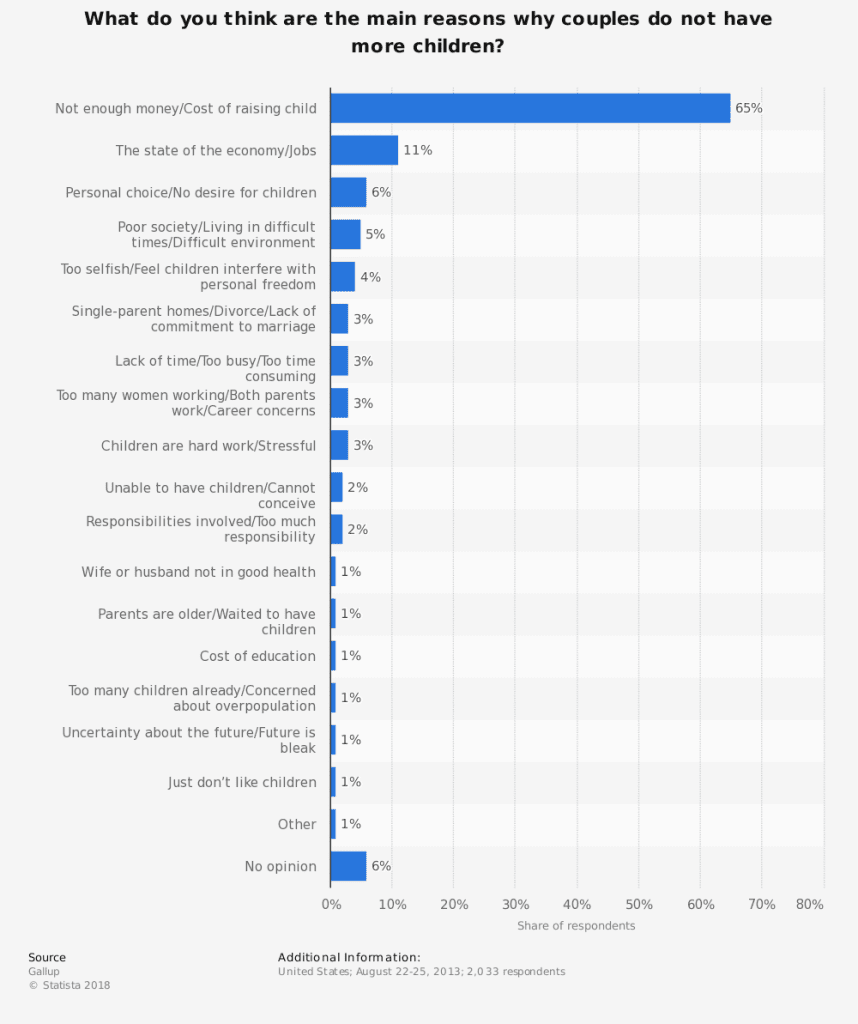 They say you can never be fully ready for a baby but I think after the first one, you know how much you are happy to spend on a second child based on the lifestyle you're used to or the kind of lifestyle you want your children to have. Thinking about it, could you have a second baby and be able to afford to do the same kinds of things for the second that you did for the first…or more? As the infographic above shows, a poll conducted in 2013 revealed a lack of funds to be the biggest reason why US respondents did not have multiple children. Finances are an excellent reason to hold off on growing your family further.
What sorts of things have you considered in wishing for a second child?